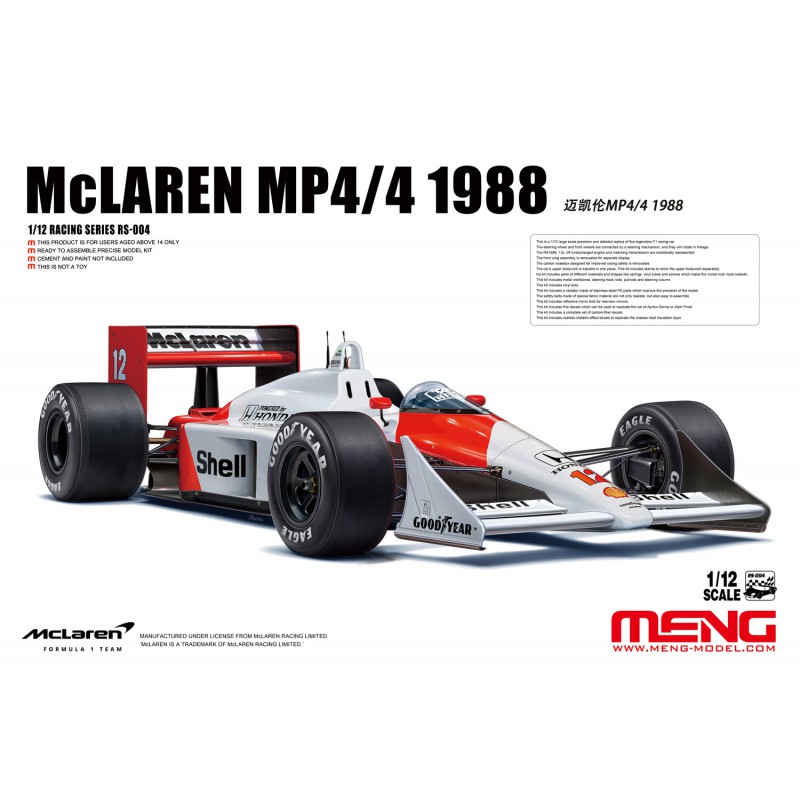  
After the FIA introduced new engine regulations for Formula 1 cars in late 1987, teams using turbocharged engines encountered some difficulties. The FIA not only tightened restrictions on turbocharged engines, but also decided to officially ban them in 1989. While most teams turned to naturally aspirated engines after receiving the new regulations, McLaren's designers saw a different side of the turbocharged engines. With the idea that the center of gravity and drag of a Formula 1 car would get lower and smaller, McLaren lowered the vehicle as much as possible, lengthened the front and changed the driver's seat angle from 45 degrees to 30 degrees. At the same time, McLaren started cooperation with Honda. The RA168E turbocharged engine was perfectly integrated with the bodywork design. Thus a very competitive racing car, the McLaren MP4/4 was born.
The drivers who made the McLaren MP4/4 a true legend were the genius Ayrton Senna and 'The Professor' Alain Prost. Driven by these two top drivers, the McLaren MP4/4 took most victories in 1988. The two drivers took turns to take the victories. In this season, Senna won his first Formula 1 World Drivers' Championship and McLaren won Formula 1 World Constructors' Championship with a total of 199 points. A legend was born!
Assembly required. Paints and glue not included.
Customers who bought this product also bought: