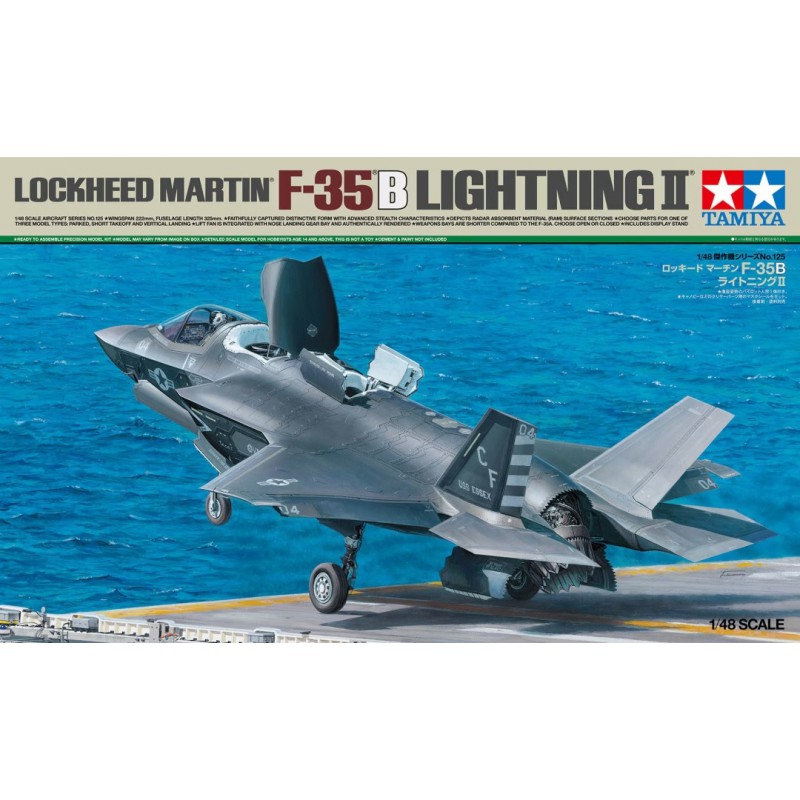  
• The model can be put together in one of the following three ways; Parked, Short takeoff, and Vertical landing.
• This kit can be assembled with one choice of three ordnance patterns – stealth mode, air-to-air mode, and beast mode.
• The lift fan depicted with ergonomic parts breakdown is integrated with nose landing gear bay. The inside fan shape is realistically rendered.
• The variable vane under lift fan can be depicted at different angles.
• Shorter fuselage weapon bays compared to the F-35A are newly molded and have detailed depictions of cables.
Assembly required. Paints and glue not included.